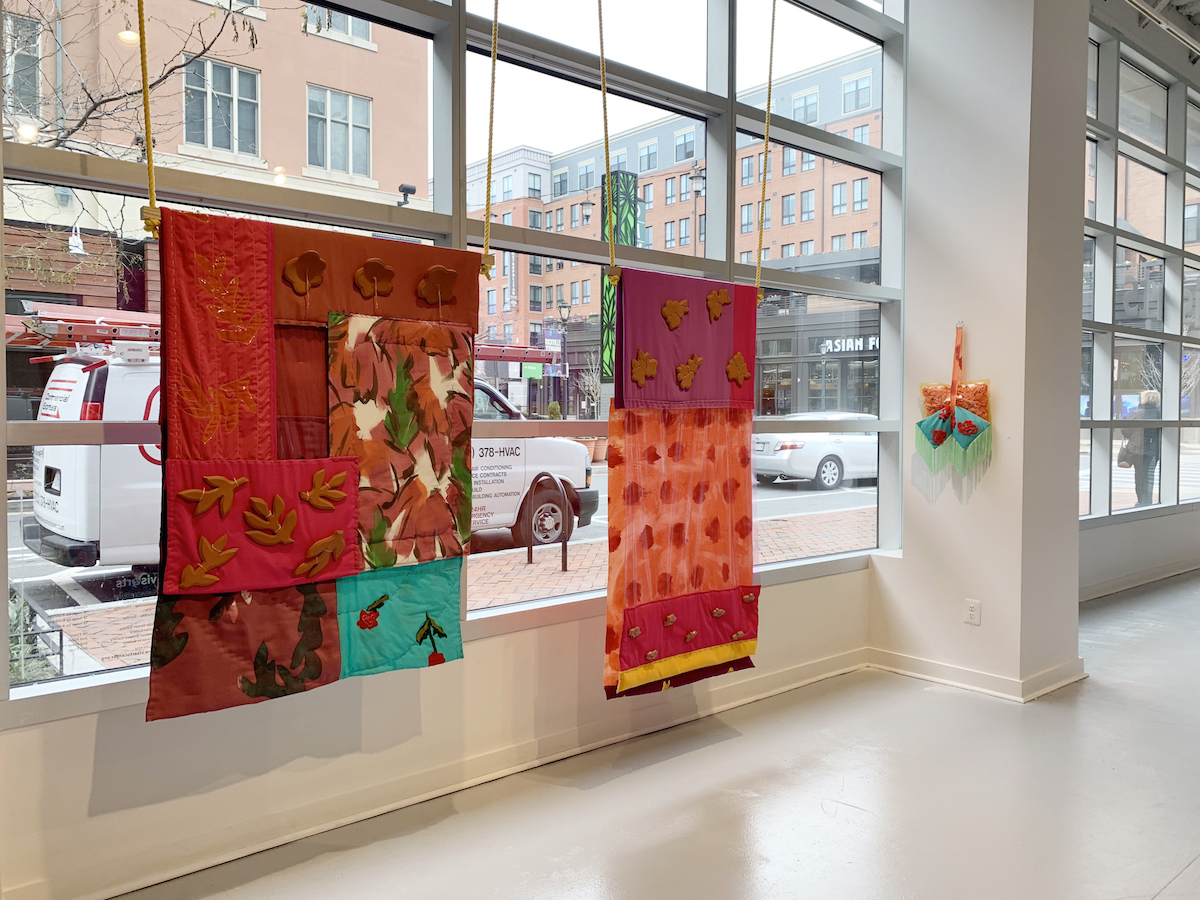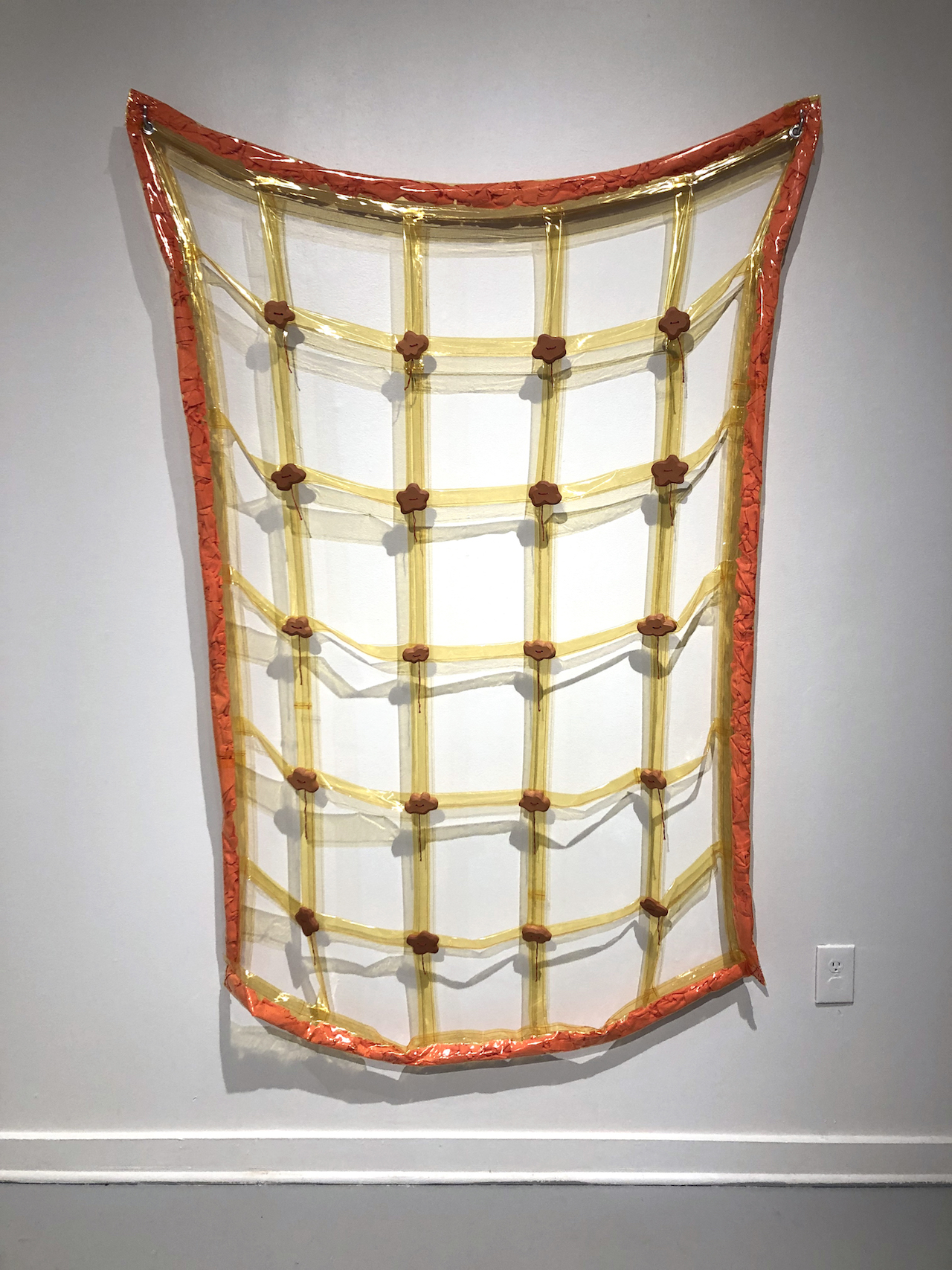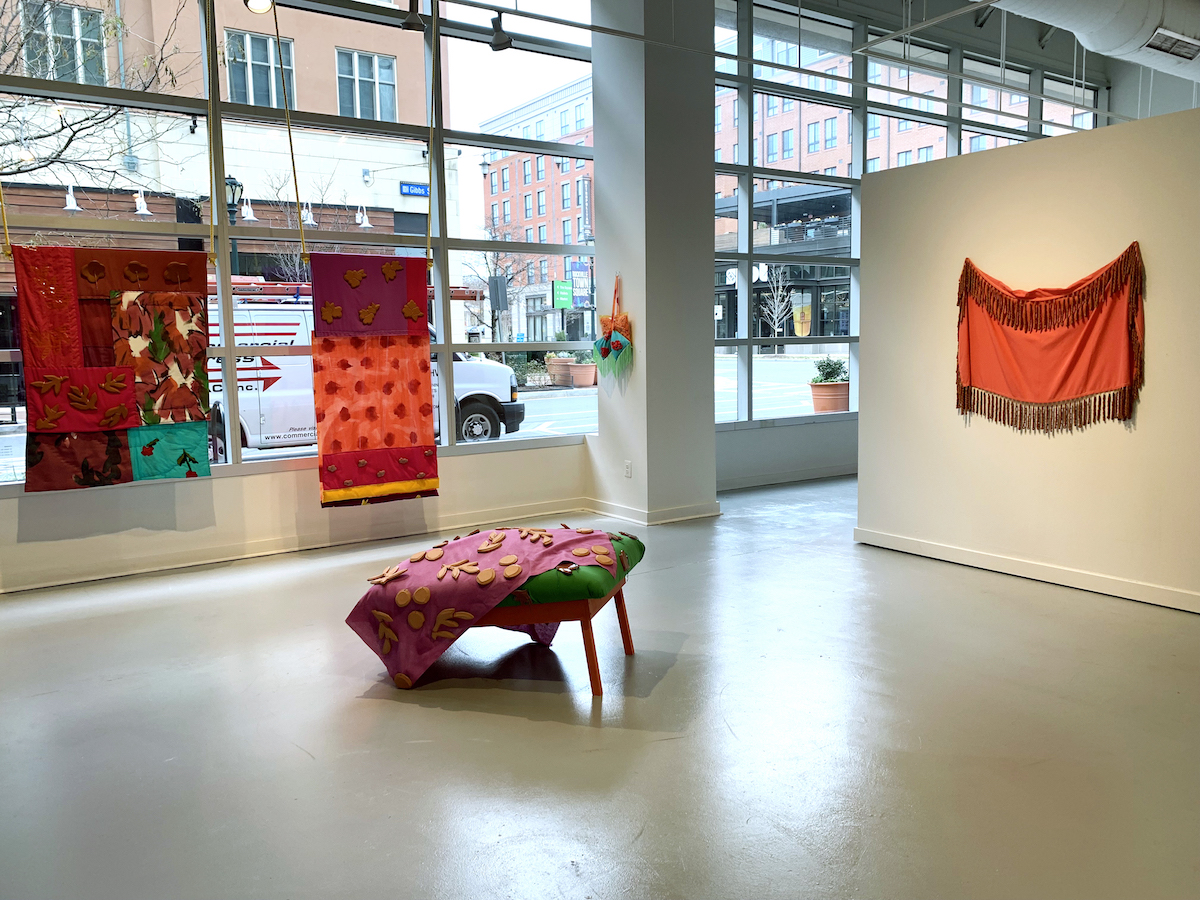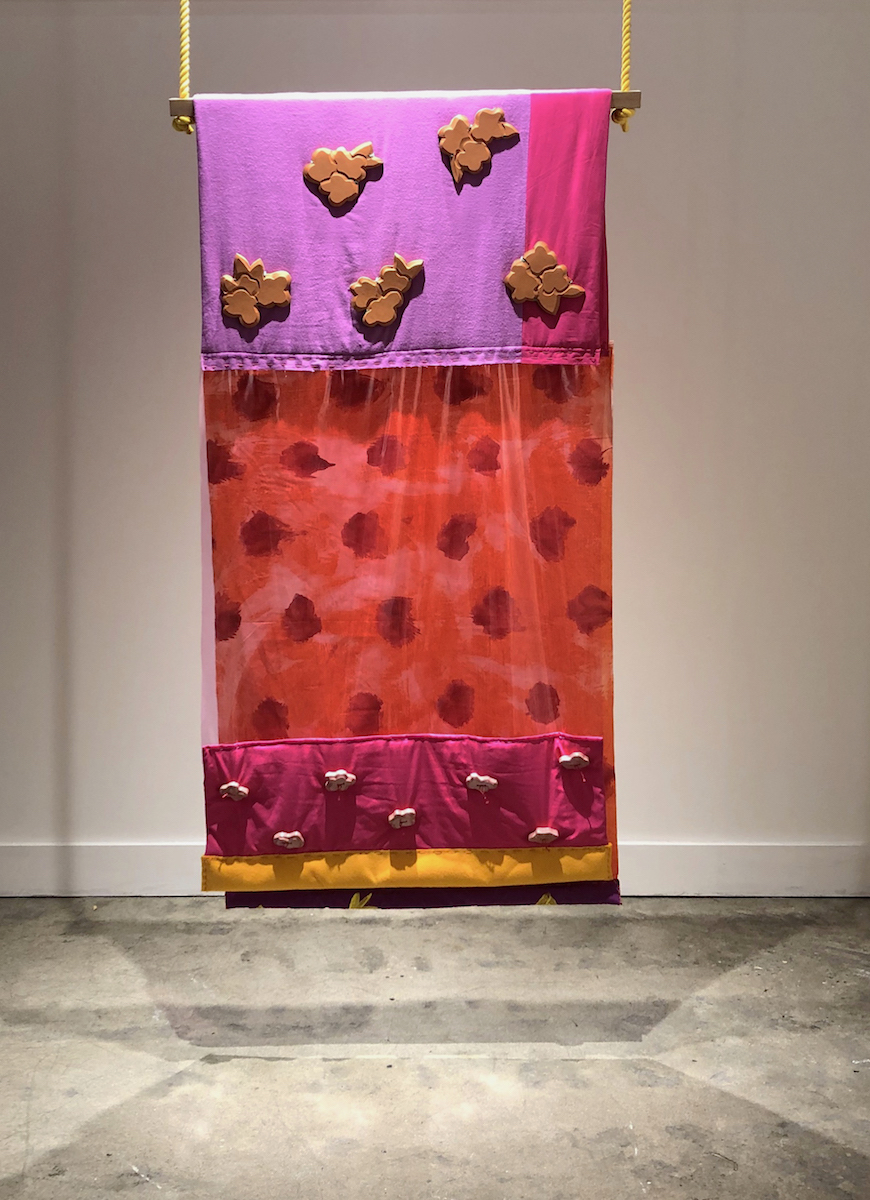 Bedclothes

Solo Exhibition
Gibbs Street Gallery,
VisArts, Rockville, MD
Fall-Winter 2019
This exhibition features several new works that continue Wainwright's vision of decoration as a medium of power. The objects in
Bedclothes
are transformations of pattern into sculpture. Wainwright explores the intersection of materials: ceramic, fiber, and paint to estrange the things we're most familiar with.
Everyday domestic situations are referenced in the objects of
Bedclothes
. Padded and patterned blankets are slung over wooden racks. A half-made too-small bed occupies a corner of the gallery. But this work is a stranger. The colors are overly saturated, and any utility has been removed. Instead, they function as visual objects.
Bedclothes
borrows repetitive domestic motifs from couches, curtains, and wallpaper. Modernism excluded these decorative things from being powerful; tied them to femininity and a lack of self-control. Wainwright reclaims this practice with a feminist agenda. She rejects the passive qualities associated with it, and instead uses it with authority.
https://www.visartscenter.org/event/giulia-livi-britny-wainwright/